Equalities, Diversity and Inclusion
Our purpose
The Equalities, Diversity and Inclusion (EDI) team's mission statement is to champion and raise awareness of equality and diversity in the workplace, to encourage open dialogue and a safe space for colleagues to share their ideas, opinions and experiences. We strive to educate ourselves and all staff through continuous training and development to ensure that equality, diversity and inclusion is actively promoted at Salix.
Diversity is an integral part of the world we live in, and it is imperative that this is recognised and acknowledged within an organisation. Every person we encounter or come to work with will have their own unique background, beliefs and life experiences which have shaped the person they are today. It is therefore essential that these elements must be respected and considered in every interaction. Cultural awareness enriches our connections with others as it invites empathy, understanding and awareness of traditions and values that are important to other people.
Salix prides itself in having a diverse workforce and it is through diversity that the organisation has grown resulting in a thriving workplace that provides a fair working culture.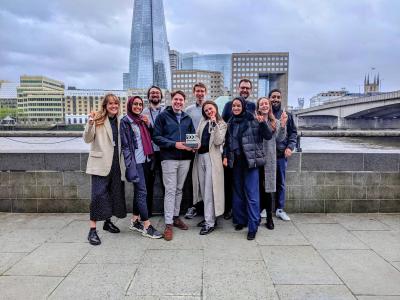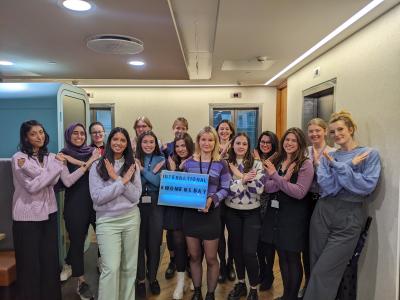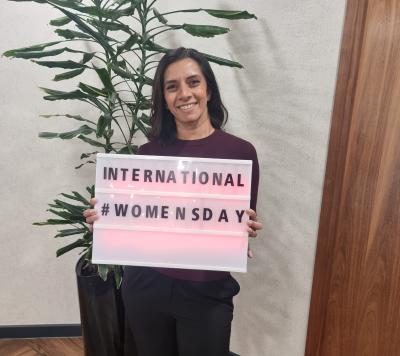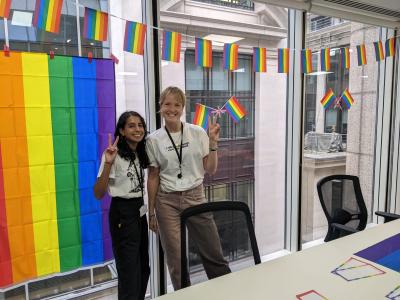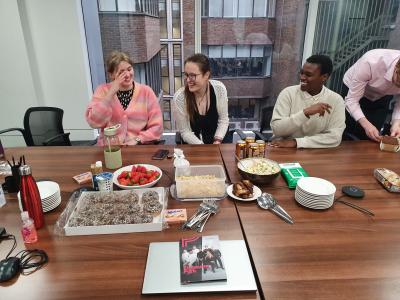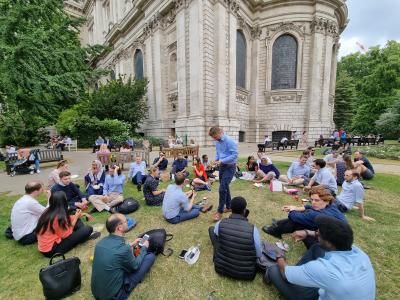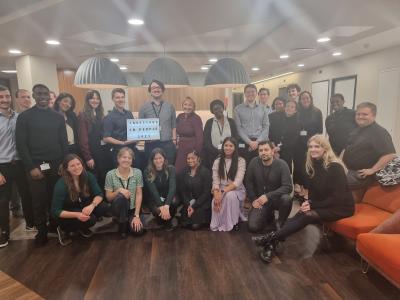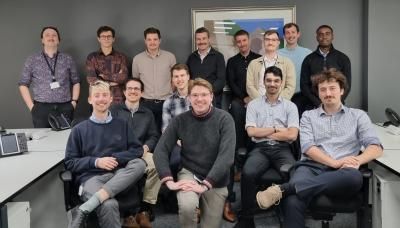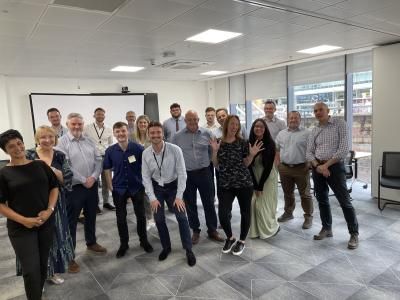 What we've done
Black History Month
During Black History Month, the EDI team invited Poetic Unity to visit the office and talk about what Black History Month means to them, sharing inspirational poetry with Salix staff. The EDI team also encouraged members of the Salix team who have names with African heritage to email a photo with some words about the meaning of their name. In addition to this, the EDI team encouraged Salix members of staff to visit Canary Wharf's Poets' Corner to hear poetry and stories highlighting black experiences.
A trip to the theatre to watch the play Clybourne Park was also arranged for staff to attend. This provided an opportunity to watch a thought-provoking play about race and society and we thought that this would be a good way to spark debate within our organisation. The theatre production looks at issues of racism at work, in families, in wider communities and in housing. It explored how institutional racism develops, how to deal with racism and the impact. A workshop was then arranged for staff to discuss the play's impact and what has been learnt that contributes to Salix being a safe place to work.
Deaf Awareness Week
The EDI team arranged for Deaf Awareness training to take place within the office premises. The training covered variations in deafness, accessibility for deaf people in the workplace and community, lipreading and non-manual features and British Sign Language (BSL) and fingerspelling information. 
International Women's Day
For International Women's Day, the EDI team booked award-winning professional speaker, Jo Morgan to attend the office. Jo is a trainer and consultant specialising in gender, sexuality, sex education and wellbeing. She sits on the anti-racism and LGBTQIA+ steering groups for Portsmouth City Council. She has previously acted as Head of Well-being and then Director of Diversity and Inclusion for Portsmouth Grammar School. The talk was about exploring some of the pressures that women face in their working lives and beyond, including demonstrating techniques from positive psychology.
Multi-faith picnic
The EDI team has held 'multi-faith' picnics, celebrating Christian, Muslim and Jewish observances. During the most recent multi-faith picnic, all three religious festivals coincided for the first time in 32 years. Staff were encouraged to bring their lunch and discuss and learn more about all the respective religious events that had taken place.
Pride Month
Salix organised a Pride quiz recently which was hosted by the EDI team. The quiz was LGBTQ+ themed and followed a workshop on Being an LGBTQ+ ally at home, at work and in the community. The workshop was run by the LBGT Foundation.
Testimonials
"We at Salix are quite fortunate to have such a diverse team, and it's an honour to be part of the EDI group in championing that. Over the last couple of years, we've held several events ranging from picnics, workshops, and theatre trips to celebrate EDI and pursue continuous learning. My personal favourite has been the food workshops trying out cultural dishes from across the globe. It's as amazing as it sounds."
Joan Dayap, Programme Manager
"It is a great privilege to be part of the EDI team, helping to champion equality and diversity in the workplace. The EDI team is passionate about what it does, raising awareness of important cultural and religious festivals as well as promoting equality for all. It is an honour to be part of a team that is dedicated to achieving such an important goal and ensuring there is a safe space within the organsiation for colleagues to share their ideas, concerns, opinions and experiences." 
Ahmed Ali, Communications Officer
"Respecting and championing diverse identities is crucial in the workforce and in society as a whole. I am grateful to have worked in a space that makes me feel validated and seen and to have coordinated workshops and events that help others feel the same. I thoroughly enjoyed organising the black history month poetry session and pride quiz for instance and was blown away by the enthusiasm and support shown by colleagues." 
Elan Parry-Lowther, PR & Communications Officer
"It is an incredible opportunity to be part of the EDI group within Salix. A group that actively promotes and engages with staff to celebrate individual differences and create safe spaces for staff and their voices. I have had the privilege of helping organise events for Black History Month, Pride Month and International Women's Day, all of which help to create an open and honest dialogue on how we can further promote EDI in the workplace. It has been a privilege to work on staff-led initiatives to raise awareness for causes, provide education and create a narrative that everyone at Salix is welcome to be themselves".
Liam Johnson, Programme Coordinator
At Salix we set about setting out our values and then practice living those values through the organisation.

All staff can expect to be treated with respect, differences are celebrated, and the diversity of our staff means that ideas are shared, people can grow and know that they are in a workplace where discrimination in all its forms is a complete nono! It will not go unnoticed or unchallenged and because everyone understands this, Salix has become a vibrant safe place for staff to work and grow.  
The Equalities Act 2010
To protect all individuals from discrimination at the workplace, the Equality Act 2010 was introduced, replacing all previous equality and anti-discrimination legislation. This legislation provides protection for people who possess one of the following nine protected characteristics:
Age

Disability

Gender reassignment

Marriage or civil partnership

Pregnancy and maternity

Race

Religion or belief

Sex

Sexual orientation
If you are treated unfairly in the workplace because you fall into any of the nine characteristics defined in the Act, this would be considered unlawful discrimination. The Equalities Act also protects you from discrimination by association, meaning that if you are discriminated against because a member of your family/friend or social circle falls into one of the protected characteristics, this would again be considered a breach of law.
Public Sector Equality Duty (PSED)
The Public Sector Equality Duty (PSED) was introduced after the Equalities Act to integrate the equality duties and to extend it across the protected characteristics. This would require all public bodies to consider every individual when carrying out their day-to-day work, delivering services in relation to their own employees and when drafting policy. As well as adhering to the Equality Act of 2010, public sector bodies must also have due regard to:
Eliminate discrimination, harassment and victimisation and other conduct prohibited under the Act.

Advance equality of opportunity between persons who share a relevant protected characteristic and persons who do not share it.

Foster good relations between persons who share a relevant protected characteristic and persons who do not share it. (Ministry of Justice, 2012)
To ensure transparency, and assist in the performance of this duty, the Equality Act 2010 (Specific Duties) Regulations 2011 require public authorities, named on, to publish:
Equality objectives, at least every four years (from 6 April 2012).

Information to demonstrate their compliance with the public sector equality duty (from 31 January 2012), (Ministry of Justice, 2012).