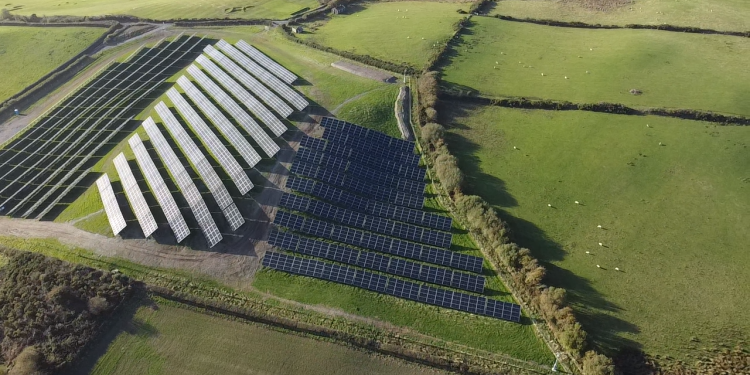 Key information
Scheme:
The Wales Funding Programme
Technologies used:
Solar PV, Pipework insulation, Building Energy Management System (BEMS)
Client type:
Higher education institution
Working with Salix
Project overview
Located in Ceredigion, West Wales, Aberystwyth University is working to significantly reduce its carbon emissions via the development of an innovative £2.9m solar array project.
Sustainability has been a priority for the coastal university for a number of years, seeing it obtain the accolade of the 'First Plastic Free university in the world', in 2018.
Since this time, LED upgrades, building energy management systems and pipework insulation have been implemented as part of the institution's green strategy to combat climate change.
These energy efficient projects and development of the solar array are part of the university's wider plans to achieve a net-solar estate by 2030/31. This project would also see Aberystwyth become one of the few universities in the UK that has developed its own full scale solar array. The installation of 4,500 solar panels will generate 25 per cent of Penglais Campus's annual electricity requirements which equates to the energy usage of more than 500 homes, resulting in financial savings of £325,000 per annum and over £13m over the lifetime of the project.
Our ambition is for the University's estate to become carbon neutral by 2030/1. This solar development is an important step towards realising this aim.
Technical breakdown
Solar arrays
LED models
Building Energy Management Systems
Pipework insulation and more energy efficient freezers
Estimated savings
516
Annual carbon savings tCO2e*
April 2022
*tonnes of Carbon Dioxide, calculated using Green Book emissions factors for electricity published by the government.
Public engagement
Being one of the largest institutions in the region, it is hoped that the university's efforts to use renewable and efficient energy sources will have a significant impact on the conversation surrounding sustainability in the region.
The university is also establishing a Sustainability Forum which functions to gather thoughts and suggestions regarding environmental issues from the staff and students across the university.
Sustainability has also been incorporated into the curriculum with Geography, Environmental Earth Science, Biology and Ecology degrees including climate change and sustainability studies.
Four new degrees have also been introduced to connect climate change to other disciplines, namely International Relations and Climate Change, Biology and Climate Change, Business and Climate Change and English and Climate Change.