Phase 3 Public Sector Low Carbon Skills Fund
How to create a heat decarbonisation plan
The Department for Energy Security and Net Zero (formerly the Department for Business, Energy and Industrial Strategy) working in partnership with Salix has launched the Phase 3 Public Sector Low Carbon Skills Fund which will provide grant funding to the public sector to put in place a plan to decarbonise heat in public buildings. 

The purpose of this guide is to support public sector organisations wishing to upgrade, improve or create their first heat decarbonisation plan through Phase 3 Public Sector Low Carbon Skills Fund.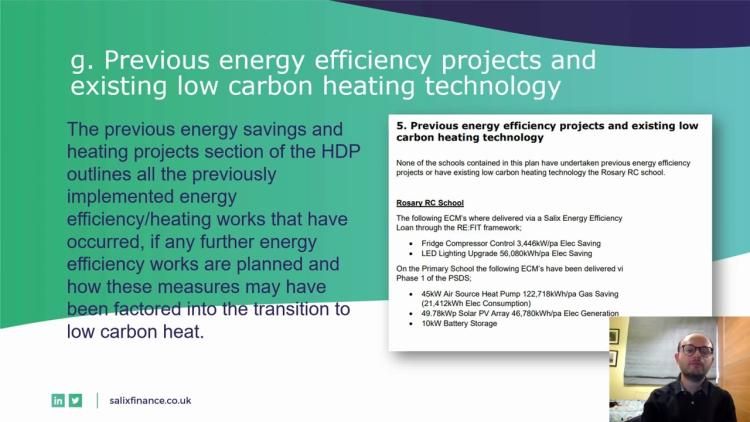 Heat decarbonisation plan examples
Examples
We have provided example heat decarbonisation plans, produced in Phase 2 Public Sector Low Carbon Skills Fund, covering a range of organisations, including a school, NHS trust, local authority and a museum.  
We hope these allow applicants to gain an understanding of what a heat decarbonisation plan could look like, whilst recognising that plans for different organisations will be different. For this reason, we recommend referring to the heat decarbonisation plan guidance alongside the examples provided.  
Other pages in this section