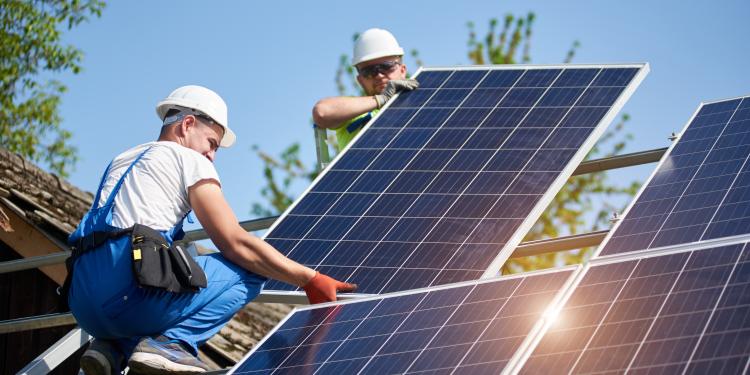 Friday 20 October 2023
Salix would like to apologise to our Phase 3c applicants who have had issues applying for funding through our Application Portal.  We appreciate how frustrating this was for many of you and how much effort goes into preparing your applications for the portal opening time. 
Salix opened the Phase 3c Public Sector Decarbonisation Scheme Application Portal on Tuesday, 10 October at 2pm.
Due to technical issues applicants were prevented from uploading supporting documentation, many public sector bodies were unable to successfully submit applications until these issues were resolved on Tuesday afternoon.
The impact of these issues has meant that it is not possible for Salix to accurately determine with complete confidence when applications would have been submitted had the portal remained working.
Application Portal re-run
After consultation with the Department for Energy Security and Net Zero we have decided the only fair approach is to disregard the applications we have already received and re-run the Application Portal.
The portal has now been closed.
Salix will be reopening the Phase 3c Application Portal for all applications on Tuesday 7 November, 2023 at 2pm and we will close it on Friday, 10 November, 2023 at 2pm.
Applications will be assessed, and grants will be awarded, based on the order in which they are submitted ('first come first served') as per existing scheme guidance.
We know that this is inconvenient, and we are sorry to all those applicants who have already submitted an application. These applications will no longer be considered as part of the Public Sector Decarbonisation Scheme Phase 3c assessment process
Having reviewed all the options we believe this is the fairest way forward.
We have worked extensively with contractors to identify what went wrong with the Application Portal on Tuesday, October 10 and have taken steps to address the situation. Given the limited time we have had since Tuesday 10 October to test the portal, it is appropriate to have a contingency. 
Should we encounter technical issues on Tuesday 7 November 2023 we have agreed with the Department for Energy Security and Net Zero that we will continue to accept applications as they are submitted, and instead of using first come first serve as the basis for determining which grants to award, this will instead be determined by a ballot system. 
Ballot system
If we need to use it, a ballot system would place applications into a numbered list based on random selection, and applications would then be assessed, and grants awarded based on the order in which applications have been placed through this randomised approach. The ballot list would be generated independently by the Department for Energy Security and Net Zero, with assessments and allocations being completed by Salix.
All applications, no matter what time they were entered into the portal would have an equal chance of being selected.
This list would be used by Salix as the basis for awarding grants.  From this stage onwards all the steps for assessment and allocation would follow the process laid out in the Public Sector Decarbonisation Scheme Phase 3c Guidance Notes.
All applications would be subject to the quality and completeness checks and eligibility criteria as laid out on the scheme Guidance Notes.
Once again, we would like to apologise and ask you to kindly keep an eye on our website for further information as well as to subscribe to news updates via our website here.